When flexibility between visual acuity, comfort and disinfection is required.

A solution where you can conveniently toggle between white disinfection mode or indigo disinfection mode, depending on room usage patterns or personal preference.
MDLIC can be operated in two different modes:
INDIGO DISINFECTION MODE
When to use it
When the room is not in use, switch to Indigo Disinfection Mode for maximum bacteria killing power (exclusively 405nm).

Safe to use when room is occupied or unoccupied.
Applications
Patient Bathroom
Nurse's Stations
Waiting Rooms
WHITE AMBIENT MODE
When to use it
Best suited for times when comfort and visual acuity are critical.

A solution combining Indigo (405nm) and standard white LEDs to create the look of white overhead lighting. Use when room occupied.
Applications
Anywhere, but particularly effective in:
Patient Bathroom
Nurse's Stations
Waiting Rooms
Indigo-Clean products and technology covered by U.S. Patent No. US 9,039,966 and US 8,398,264. May also be covered by patents found at www.kenall.com/patents or other patents pending.
Applications
White Ambient Mode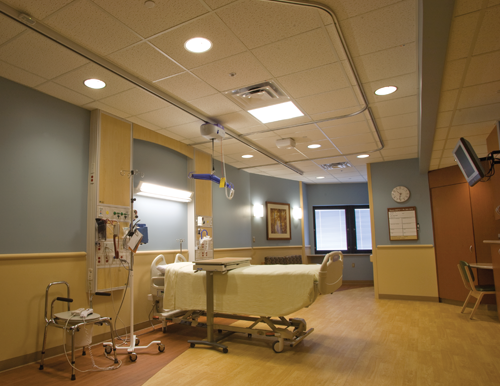 Provides ambient lighting and continuous environmental disinfection while occupied
Indigo Disinfection Mode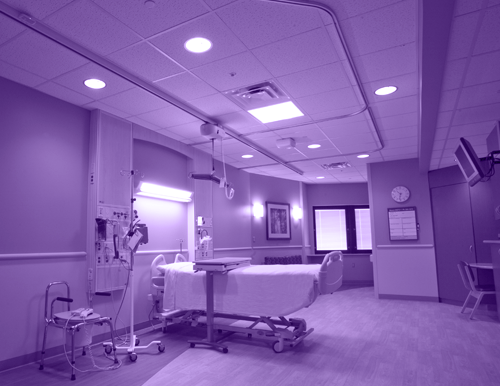 Can be selected to provide maximum continuous disinfection when room is not in use